Content Marketing – Tips from the experts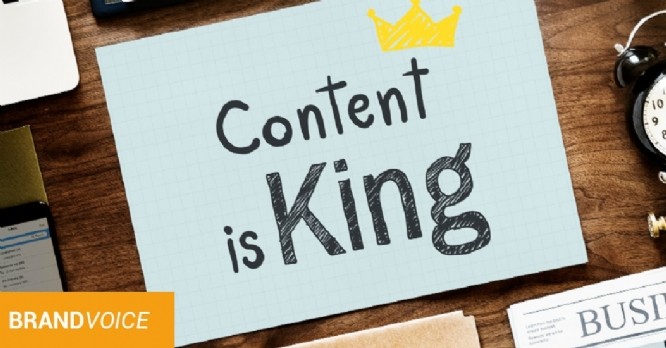 Find CyberCité experts at BIG SEO Day, the unmissable event for a successful content marketing campaign.
I subscribe
BIG SEO: a day for SEO and content marketing
On Thursday, April 7th, 2022, the 3rd edition of the BIG SEO event, proposed by the CyberCité agency, took place. This day of webinars is dedicated to content marketing and SEO, allowing those interested in SEO techniques to learn all about the latest trends and related best practices. This year, too, the program was worth the detour. We take stock!
BIG SEO Day: The SEO and content marketing event
BIG SEO Day, what is it? This is a SEO and content marketing conference delivered in the form of 6 webinars. Experts cover topics such as keyword strategies, SEO techniques, different approaches to netlinking or even CMS in the light of the latest innovations. Each intervention offers a transparent and relevant view of these issues and aims to provide concrete information to help you increase your visibility.
As the main source of traffic, SEO is high stakes and represents one of the most powerful levers to boost your performance. Netlinking and content marketing are among the strategies to consider in order to position yourself in search engines and, above all, not to fall down in rankings. Arousing interest, making the right decisions, but also knowing how to compensate for the technical weaknesses of your CMS or avoid losing visibility … so many essential points that will be covered in the third edition of this webinar.
Back to the program of the BIG SEO Day 2022 edition.
Data SEO and keyword strategy: Making the right decisions with data – Thomas BEVAN
Thomas BEVAN opened the conference day on SEO and content marketing with a lecture from 10:00 to 10:45 on keyword strategies based on data SEO. This webinar helped lift the veil of strategic data by showing the best ways to create ideally targeted content for your audience and get you ever closer to that coveted 0 position. By knowing how to accurately analyze the data at your disposal, you can identify and activate your most effective growth levers.
Learn how to tame the SEO technical weaknesses of your CMS! -Adrien PARTY & Christophe BADIOU
From 10:45am to 11:30am, Adrien PARTY and Christophe BADIOU discussed the technical limitations of CMS and the means you can rely on to identify them and reduce their impact on your website. From title and meta tags to your site's performance to search engine crawling, many elements affect your positioning and deserve an adjustment.
How can you work on your network connection with strategy and sensitivity? -Quentin LOHO
From 11:30 a.m. to 12:15 p.m., Quentin LOHOU shared the secrets of a successful netlinking strategy with his audience. Essential for SEO and fully integrated into your content marketing efforts, Netlinking deserves your full attention. But to stand out from the competition, you need to know a few tricks and how to play your best talents. Quality articles associated with powerful links are one of the most effective ways to improve your SEO!
How to achieve SEO with Shopify? – Benoît DURAND & Lucie DUCROUX
Shopify continues to gain ground and win over more and more French e-merchants. From 2:00 p.m. to 2:45 p.m., Benoît DURAND and Lucie DUCROUX discussed the SEO issues to consider before migrating to Shopify CMS. From the redesign itself to optimizing your SEO, by understanding Google, the experts shared best practices around this e-commerce solution.
Redesign or build your website without SEO disaster: the top ROI actions – Alban RENARD
From 2:45 p.m. to 3:30 p.m., the webinar moderated by Alban RENARD offered the opportunity to discuss website redesign and the associated loss of organic visibility. In order to avoid strategic mistakes and not lose all the benefits you have gained during your content marketing campaigns or other SEO efforts, it is necessary to keep an eye on your ROI. This talk offered tips to help you rely on hard data and make the right SEO decisions.
How do you build a successful content marketing strategy? -Sylvie COCHET
Content marketing is an important part of any SEO strategy. From 3:30 p.m. to 4:15 p.m., Sylvie COCHET recalled the role of content in marketing strategies. Creation, choice of formats, COPE strategy, media, analysis of results… The expert discussed the main points to consider to get the most out of your content marketing campaigns. Thanks to concrete advice, the solutions for correctly defining your goals and increasing your performance are within reach.
BIG SEO 3 made it possible to decipher many factors influencing your SEO strategies and to identify the best netlinking and content marketing approaches. The specialists present not only gave you the keys to success, but also talked about the mistakes to be avoided. With these valuable tips, you can keep improving your SEO strategy into next year. And if you weren't able to attend the webinars live, be sure to watch the conferences replay!
I subscribe