new Google Ads, 3D shopping, YouTube shorts ads…
On the occasion of its Google Marketing Live conference, the American company is presenting many new functions for advertisers.
Estelle Raffin / Published on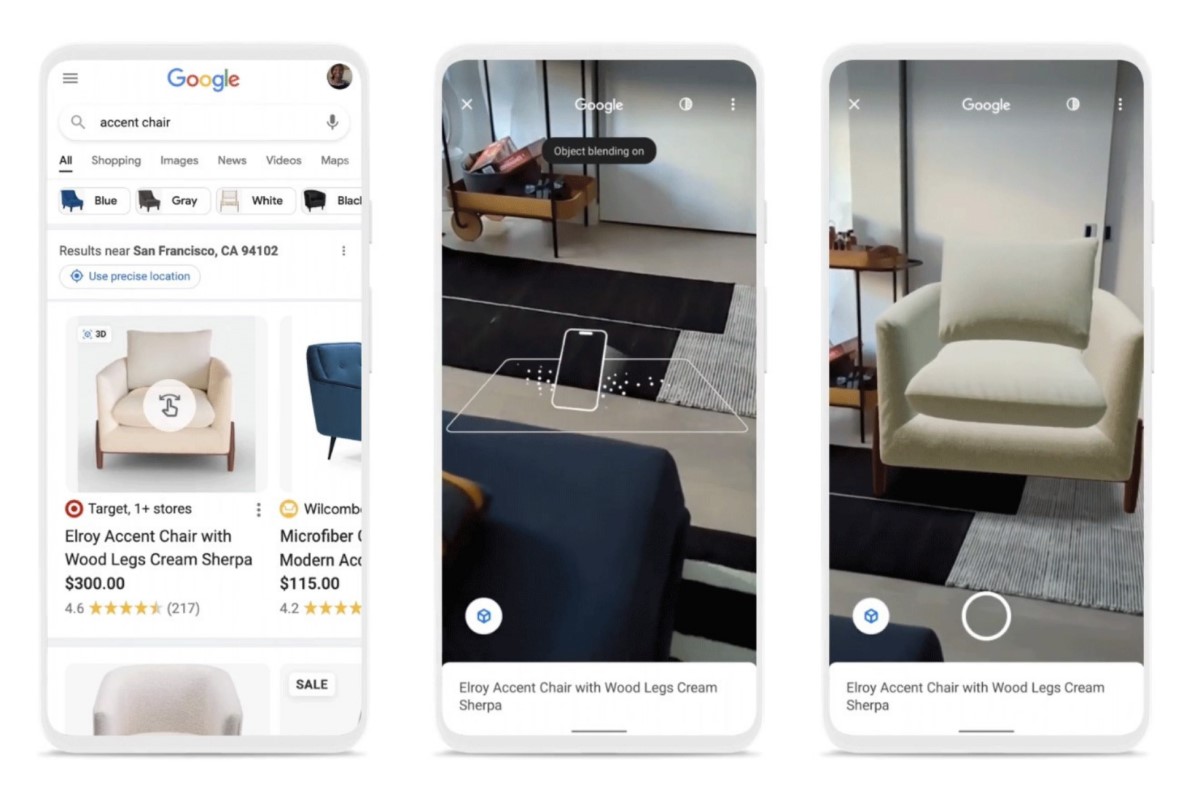 Google Marketing Live, formerly known as Google Marketing Livestream, is Google's annual stop for advertising professionals. This 2022 edition will take place this Tuesday, May 24th in San Francisco and can also be followed via livestream. This is the opportunity for Google to present its latest ads and commerce innovations. Check out the top announcements for Performance Max campaigns on Google Ads, shopping on Google Search, and ads on YouTube Shorts below.
1. Improvements for Performance Max campaigns
Unsurprisingly, Google continues to spotlight Performance Max campaigns, which have been available since November 2021. The company is introducing several new features to offer marketers better results through automation and insights.
Here are the 6 new features coming soon to improve Performance Max campaigns in Google Ads:
New tools to experiment with: B. A/B testing to see how Performance Max drives incremental conversions.
More Sustainable Support: for managing campaigns in Search Ads 360 and the Google Ads mobile app.
Better support for "Business Sell Goals": These are the store's sales goals, in addition to store visits and local promotions.
"Highlight Promotions": The goal is to maximize the impact of a campaign over a period of time and meet in-store goals during seasonal events.
New insights: This includes consumer, audience, and bid insights to understand what is driving campaign performance the most.
Optimization reviews and recommendations: These ratings can help you see how you can improve your current campaign.
Additionally, 3 new reports will be released on Page Insights over the next few months: an attribution report (ad interactions across different Google platforms), a budget report (identifying new budgets for optimization opportunities) and another on audience for first-party data (campaign performance based on your customer segments).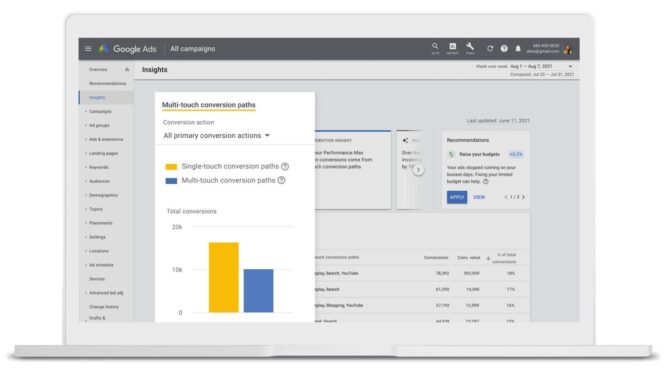 2. Shopping experiences in 3D and augmented reality
Thanks to augmented reality (AR), 3D models of its products can soon be displayed in Google searches. For example, as you can see below, a user can virtually place an armchair in their living room to better project themselves. This new 3D shopping experience will initially only be available in the US.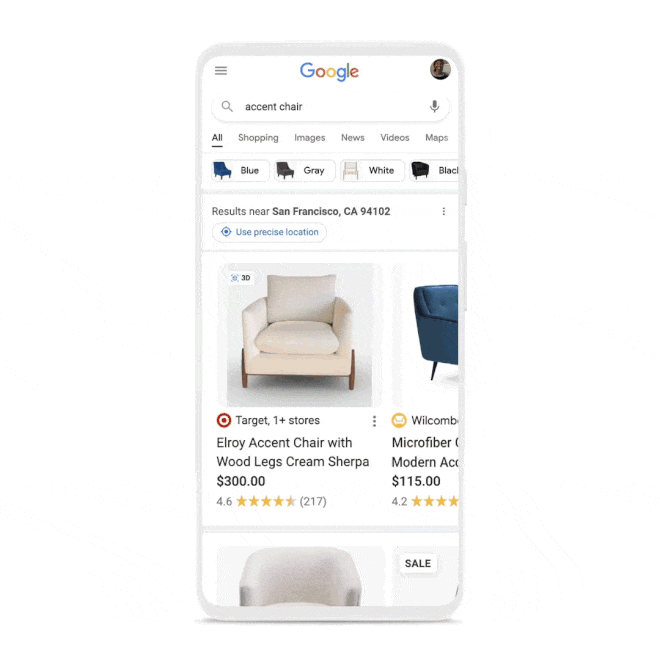 3. Ads come to YouTube Shorts
Here's an important number to point out: There are now an average of 30 billion daily views on YouTube Shorts. To help advertisers gain exposure, action video campaigns and app campaigns are gradually being rolled out on YouTube Shorts. Google also specifies: "Later this year, campaign-related product feeds will also appear on YouTube Shorts."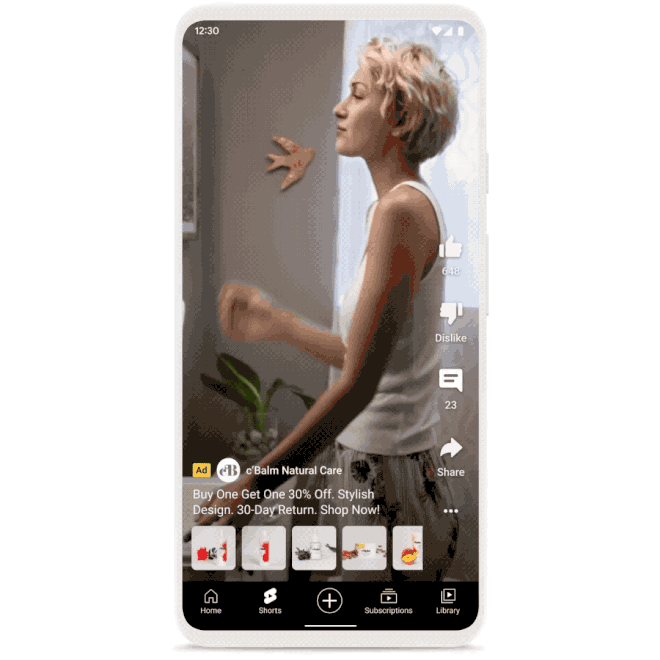 To learn more, visit the official Google blog post.