Phishing, Incorrect De-Indexing: The Excesses of the DMCA – SEO and Engine News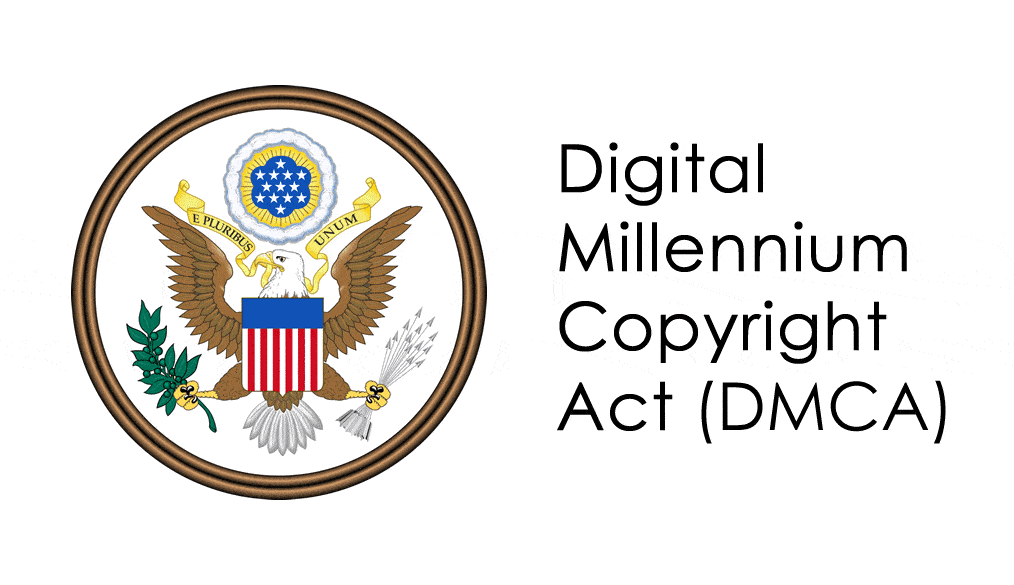 Google's DMCA (Digital Millennium Copyright Act) case is still in action, unfortunately for several years: a phishing campaign to obtain links was uncovered on this basis, as was another website de-indexing, this time by Moza. ..
The DMCA procedure (Digital Millennium Copyright ACt) – the text of which can be consulted in English on the website of the United States Copyright Office, do not hesitate to read Réacteur's article which explains everything on this subject – was set up by Google, to be able to report a website that has copied your content with the aim of de-indexing it for plagiarism. For example, last year we learned that Google had de-indexed more than 5 billion websites according to DMCA notices since this procedure was taken into account…
The objective of this system was therefore initially quite commendable, but unfortunately this has led to regrettable excesses for a long time as usual. We recently had two examples:
From phishing to DMCA
In particular, a few days ago we learned that a wave of phishing based on false DMCA declarations has emerged. Emails sent by an artificial intelligence system that create a fake attorney profile with a "fake" photo and ask that a "source" link be added to an uncredited image displayed on a page. Of course, a great way to get backlinks for sites that don't own the images in question…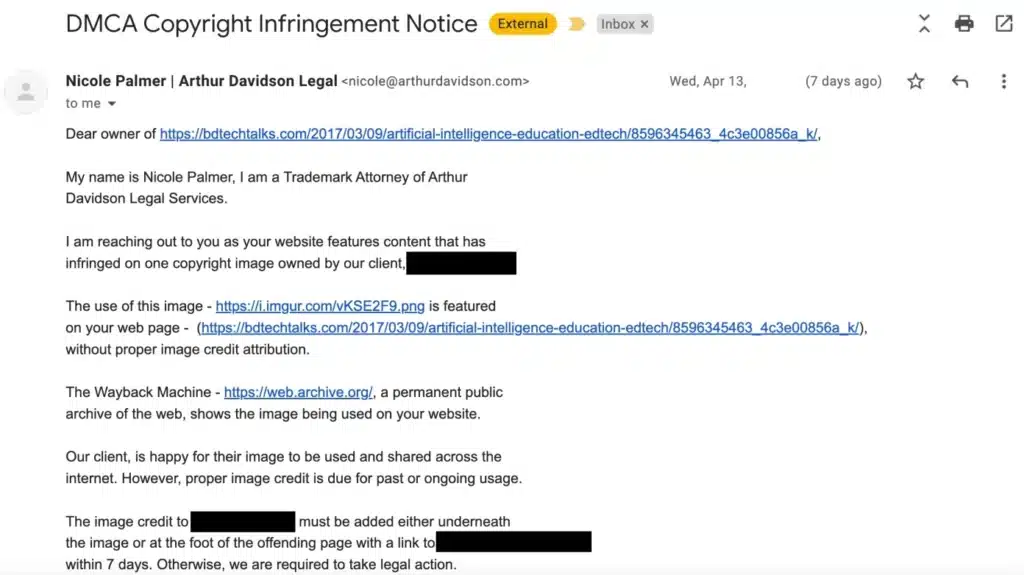 Backlink request email in phishing mode. Source: TheNextWeb
The Moz site home page has been de-indexed for a few hours
Another episode this week when well-known SEO site Moz.com was the subject of a DMCA statement from someone who accused them of fraudulently distributing their application, which earned their homepage a Google de-indexing for their homepage at the time Twitter has movedthe Danny Sulivan recognizes it and that the situation quickly returns to normal about 12 hours later.
These are situations that have unfortunately been common for many years, particularly through fraudulent actions on the part of malicious SEOs (the Réacteur article had spoken of it at the time) and which are also the result of excessive automation by Google's algorithms: a bias that can be a problem when a site doesn't have Moz's prominence, which in the latter case prompts a Google official to act quickly. What if it's a smaller, much less influential website? A really important project for Google in the near future.
Google's response to this issue followed " Our DMCA takedown process aims to strike a balance between making it easy and efficient for rightholders to report infringing content and protecting free access to information. If we find that pages have been accidentally removed from our results, we restore them, which is what we did in this case. Our transparency efforts are designed to help third parties identify these types of issues, and when they come to light, we take action. We are looking for ways to improve our systems and processes to avoid these types of errors in the future. In short, no solutions at the moment …
However, requests are not anonymous, which can limit the scope for malicious actions. It is still possible…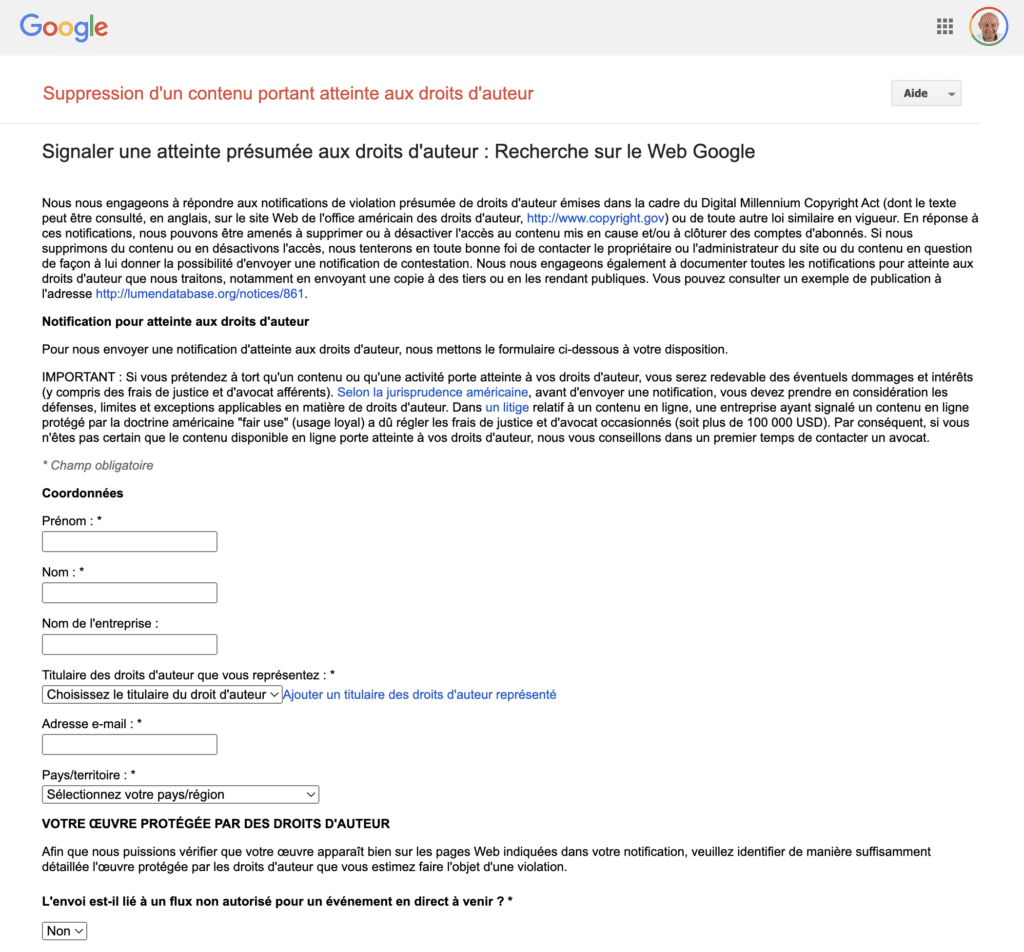 DMCA request form on Google website. Source: Google