SEO: Oncrawl joins the American group BrightEdge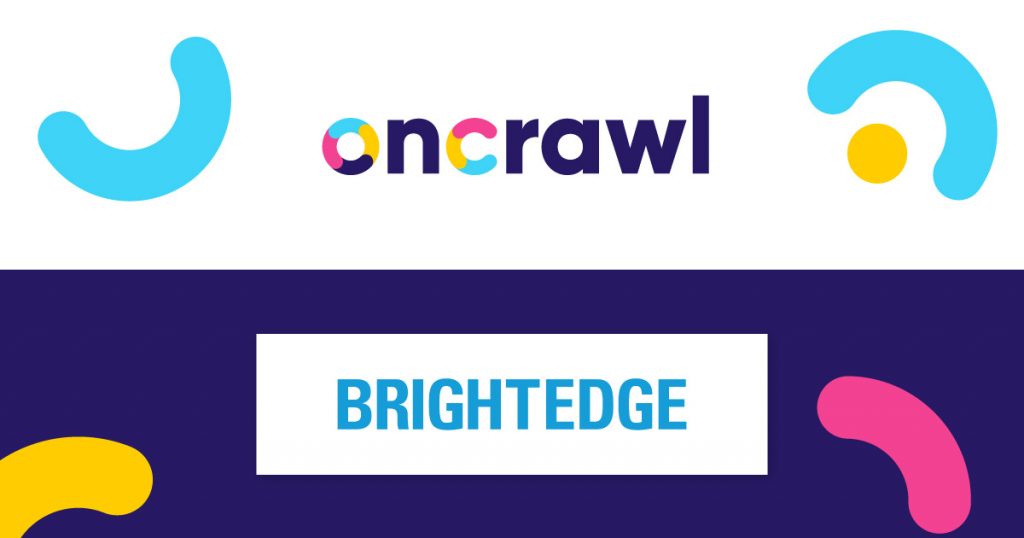 SEO specialist Oncrawl joins Silicon Valley-based giant BrightEdge. The American group with more than 500 employees offers an SEO platform used by more than 8,500 major brands. BrightEdge was attracted to the Bordeaux nugget, its data science-centric approach and innovative technology. For its part, the Gironde start-up wants to accelerate its global growth and continue to exist as an independent solution.
Based in Silicon Valley, BrightEdge is the world's leading platform for SEO and marketing tools. This large player with more than 500 employees has just bought the shares of the investors in Oncrawl, founded in Bordeaux in 2013 by François Goube. The startup based in Mérignac has around fifty employees and more than 1,000 customers in 66 countries, including well-known brands such as Vistaprint, Canon, Lastminute.com, Forbes.
Oncrawl is the origin of an SEO data platform built around a crawler and log analyzer. Its value proposition: Improving organic traffic, search engine rankings and therefore business revenue by "opening the Google black box". Oncrawl, published by the company Cogniteev Sas, takes a "data" approach.
Oncrawl will evolve on its own
" Data is the future of SEO. The amount of data an SEO has to touch and understand on a daily basis has exploded. Furthermore, this data needs to be talked about: Today's SEOs are in front of their management, their clients' strategic decision makers… SEO specialists need to have the tools and knowledge to become analysts and data scientists. That's our goal », announces François Goube.
It was this "data" orientation and this ability to innovate that caught BrightEdge's interest" that wanted to expand its product offering for large companies such as Tommy Hilfiger, 3M, Adobe, Microsoft, Marriott or Audi, for which SEO data becomes a business lever ". For its part, Oncrawl integrates the technological offer of the American group as an independent platform. " This new chapter in the Oncrawl story strengthens the existing platform. There will be no rebranding or disappearance. Our offers and prices also remain unchanged. (…) Both companies will develop independently of each other and customers will benefit from the innovations of both ", specifies Oncrawl, which therefore remains autonomous. On the other hand, it will be able to rely on BrightEdge's global network and expertise to further advance internationally. The goal: to grow and why not become the equivalent of an innovation laboratory in a booming French ecosystem.
" BrightEdge's interest in Oncrawl and its respect for our desire to remain an independent company confirms the weight of French startups internationally. We are proud to confirm the efforts and support of our French investors who have been with us from the beginning. », specifies François Goube, founder and President of Oncrawl.
Shaping the future of SEO with data
" When we first met Oncrawl, we knew immediately that they were a visionary team and a suite of cutting-edge technologies that would align well with our vision of innovation and growth. says Jim Yu, CEO of BrightEdge.
" Together, BrightEdge and Oncrawl are taking action to ensure the future of SEO by investing in innovation. The technologies used by search engines are updated more than 4,500 times a year and include advances in machine learning and natural language processing. Given this, SEO marketers need innovation in the same areas: prediction, data classification, automatic text generation, and computational efficiency. These are the areas where Oncrawl is currently investing in research and development, with already interesting results. (…) This association offers customers of the two brands a universe of unbeatable products: reliable data in terms of referencing, unparalleled technical capabilities and deployment flexibility adapted to large companies.s", state the two partners in the press release formalizing the operation.
//////////////////
The French federation Tech Bordeaux shares the news of its members! Would you like to send us your latest important information? We can distribute them to the community of innovation actors through our various communication channels: website, newsletter, social networks, etc. Send us an email with a few lines and a photo. And so that you don't miss anything, subscribe to our newsletter!
Your company is not yet a member of La French Tech Bordeaux?
Join us here!