The SEO Toolkit – Abundance SEO Video N°222 – SEO News and Search Engines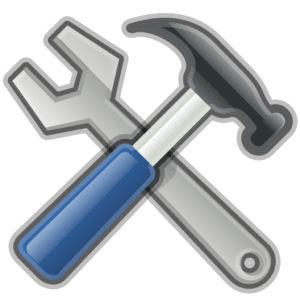 Yes, we saw in the previous video that SEO tools are clearly essential. But what categories of tools should you include in your toolkit to implement an effective SEO strategy?
Should we go for a unique "Swiss Army Knife" or use a different tool in each family? And what are these families? What tools are available in each of these families? How to choose the best SEO tool for our needs?
We try to answer these questions in this video…
So you will learn more about it by watching this video number 222:
The SEO Toolkit – Video #222 proposed by Olivier Andrieu (Abondance). Source: Abundance
Transcript of SEO Video 222: "The SEO Toolkit":
"Hello and welcome to this 222nd Abundance video where I wanted to tell you about the SEO Toolkit.
In video number 221, so the previous one, I summarized here that obviously SEO tools are very numerous and indispensable, but that was no reason to let them think for us and I have a next video about that in this video essential toolkit announced, so here it is, and so I wanted to introduce you to a set of tools and what families of tools are essential for SEO, and I've noted some of them on the following slides.
So first of all of course Google tools, be it Analytics – or another tool of the same type as Matomo – to track the SEO traffic of the website in any case is obviously essential and the Search Console is absolutely essential in terms of SEO. So it's not a perfect tool, sometimes it's buggy etc. But still, it's Google's vision of your website and Search Console is absolutely essential as an SEO tool. In the second family, a website analysis tool with various tags: title, Hn, meta description. I use the web developer a lot, the extension on Chrome also has Detailed SEO, Outiref, the Abundance tool, etc.
A crawling tool, of course: Screaming Frog, Oncrawl, Botify, Seolyzer, Ranking Metrics, which provide data on how the site can be crawled by robots.
There are many keyword research tools: Semrush, Yooda Insights, Google Ads Keyword Planner, Searchvolume.io, which are not 100% reliable but have the advantage of being free.
A position statement tool: we find Semrush and Yooda, but also Ranks.fr, Myposeo, SE Ranking, Check-position.com free up to 200 keywords, SEObserver, etc. There are also many.
A writing assistance tool: 1.fr, Your Text Guru, Metawords by Cocon.se, TextFocus, SEOQuantum, Semji, etc.
A backlink analysis tool using Majestic, Ahrefs, Moz's LinkExplorer or Babbar.
Plus heaps of other tools out there to meet more specific needs, I'm thinking Google Speed ​​Insights or GTMetrix for page render time but less important in SEO, or Ubbersuggest etc. I would prefer to have more specific tools each one doing well what it needs to do in its field, rather than a single "Swiss Army Knife" that will sometimes have imperfections in this area or that. Of course, the budget in this case is different. And then you have to test them and see which ones best suit your needs and expectations. Overall, there are no bad tools, just tools that do what you want and meet your needs.
So much for this video, with some videos previously made on these subjects. Have a great week and see you soon for a new Abundance video 🙂 »