What is negative SEO?
Understand what negative SEO is and how to protect your business from it.
What is negative SEO?
The entire SEO market has seen tremendous change over the past few years. As a result, many online marketers have drastically changed their marketing strategies. In recent years, a new form of rather unhealthy referencing has prevailed.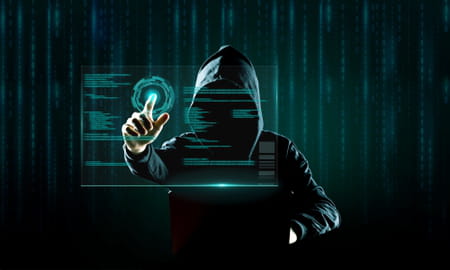 Protect yourself from negative SEO
During our various website building projects in Switzerland, our web agency in Lausanne had to face this type of attack, which allowed us to understand the real workings of this newcomer in the field of SEO on the web (negative SEO).
This guide will help you understand what negative SEO is and how to protect your business from falling victim to it. If you are serious about protecting your brand online, you cannot afford to ignore this aspect.
Is Negative SEO a Real Threat?
How can you protect your website from negative SEO?
Configure Google's email notification tools
Monitoring your backlink profile
Protect your best backlinks
Check for duplicate content
View your reviews online
Don't neglect site performance
What is negative SEO?
Negative SEO is the use of Black Hat SEO to sabotage websites and affect their search engine rankings. Victims of this tactic usually find that their website suddenly freezes, its loading speed slows down, it stops getting visitors from the usual referrers, or it is bombarded with negative reviews online. However, if you are new to SEO, these terms may not mean anything to you.
These negative SEO attacks can take the following forms:
Your website has been hacked
Get lots of spam links to your site
Create fake social profiles and damage your online reputation
Negative SEO
Negative SEO is without a doubt a real threat. It is to be taken seriously as several sites have encountered this intimidation. Luckily, preventing it is much easier and cheaper than trying to solve it. It can destroy years of hard earned Google rankings, it should be taken and treated with the seriousness it deserves.
Effects of Negative SEO
Although its SEO strategies are becoming increasingly difficult to implement and widely despised, there will always be competitors who resort to such methods.
However, it should be noted that the chances of experiencing a true negative SEO attack are minimal and if you are experiencing performance anomalies on your site, it is most likely a technical issue.
However, it is imperative to take the necessary precautions to protect your website from all these potential threats.
How can you protect your website from negative SEO?
Below are some steps you can take to prevent attacks and protect your business.
Configure Google email notifications
Google may send you email notifications under the following circumstances:
malware attack
If your pages are not indexed
There is a problem with the server connection
If you receive a manual penalty from Google.
Track your backlink profile
This is the most effective way to avoid spam. The most common way to attack your website is by getting poor quality links or redirects. Therefore, it is important to know when someone is sending these links to your site. Tools like Ahrefs or Open Site Explorer can help here.
Protect your best backlinks
Spammers usually try to delete your best backlinks. They can do this by calling the owner of the website in question, using your contact information, and then asking the webmaster to remove the backlinks.
To prevent this from happening on your website, you can do one of the following:
When communicating with your webmaster, make sure you only use your own domain and not a regular Gmail or Yahoo account. This is a great way to show your webmaster that you are who you say you are.
Always use the right tools to monitor your top backlists. You can also add labels (code to track your URL) to them to easily spot them when removed.
Check for duplicate content
Quality is a religion when it comes to good SEO. Sites with unique and original content usually rank higher than those with duplicate content. Always make sure your content is rich and relevant, and use tools like Copyscape to control and ensure your content stays on your site only.
Check your reviews online
Nothing turns customers off like an avalanche of bad online reviews. Consequently, these negative reviews have become the target of negative SEO tactics. If your site consistently gets bad reviews, it could be from disgruntled customers or attacks from competitors.
Tools to parry an attack
There are tools like Google My Business and other online review sites that you can use to report reviews that you suspect are fraudulent. Use these tools when your website is under attack from fake reviews.
Don't neglect site performance
Concerned about your website speed? Does it crash often? Is there a discrepancy between where and how you look at it? If this is the case, your website's performance has really dropped and it could be due to attacks on your server. Hackers can launch DDoS attacks to make your website unstable, resulting in high bounce rate and frustration for your visitors.
In this case, contact the creator of your website to fix the problem as soon as possible.
The competition is getting tougher
SEO is a dynamic industry. Sometimes the competition gets very fierce and hence it is necessary to take precautions. However, you can significantly reduce the damage from negative SEO by taking action. The purpose is to protect your website and check your online reviews.
Nothing turns customers off like an avalanche of bad online reviews. Our professional website creation team in Lausanne will help you avoid those negative opinions that have become the target of negative referencing techniques.
If your website consistently gets bad reviews, it could also be from disgruntled customers or attacks from competitors.