Who can still do without digital marketing in 2022?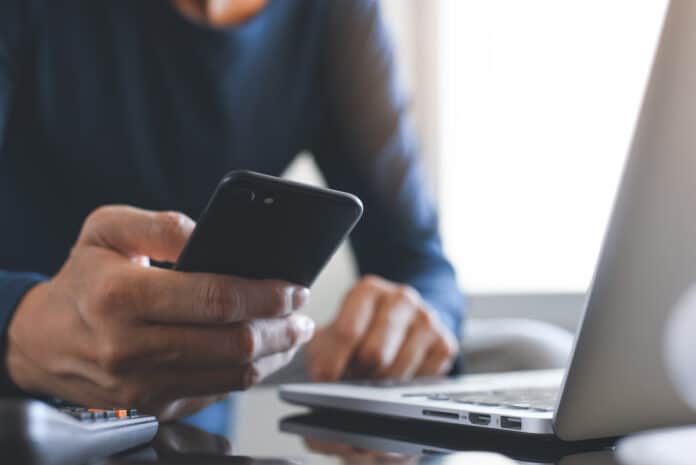 Through Jonathan Habert
The digital transformation goes far beyond digitization, dematerialization and the implementation of CRM solutions in companies.
In order to differentiate themselves in their market, attract their customers and develop their brand image, companies invest heavily in digital marketing and the internet in general.
If pure players and DNVB (Digital Native Vertical Brands) set the tone, the entire ecosystem is following suit. Since the early 2000s, the way marketing and doing business has changed radically.
Based on the 2021 Digital Report, the top sources for customer discovery of new brands are now search engines at 42.5% and word of mouth at 29.3%.
That sets the tone!
Another notable number: Total online advertising spend grew by 3.1% to $6.22 billion between 2019 and 2020…including $1.5 billion on social media (+6.5% over one year). ) .
Only in France.
The internet is ubiquitous now and businesses, whatever they are, regardless of their size and industry, seem to have no choice.
But what is it really?
10 years ago I co-founded L'Agence Web, Agence de Référencement, and since then I have accompanied the digital transformation of corporate marketing. I not only take part, I also contribute with my team.
Why web and digital marketing have become essential
In order to open up new markets, develop the company further and win new customers, digital is just as essential for SMEs as it is for large corporations, start-ups and agencies.
The digital transformation is also the transition to web acquisition
It's no secret that the digital transformation of businesses (following society and the world) has been underway for several decades.
But at the heart of this revolution is another upheaval: the digitization of marketing. If, in 2013, I decided to found L'Agence Web with Nourdine Selmi, it was because the enthusiasm for web acquisition was already phenomenal at the time and more and more economic players came to the rescue.
Over the past decade, the growth of digital marketing levers has only grown almost exponentially, widening the gap between the most advanced brands in this space and the laggards.
The good news is that it's never too late to start, and the agency still supports large clients who are struggling to truly transform their lead acquisition and conversion.
Inevitably, some brands have a greater interest in finding their customers online because of the nature of their offering or their destination. It is obvious.
But now no industry is left out of this internet craze, and almost all brands have customers to persuade online.
Not doing so means wasting opportunities, and it's a significant shortcoming. In fact, while we still sometimes hear the term "spend" for digital marketing, it's much more of investmentssince the ROI is very often beneficial.
The agencies that look after the brands take care of this on a daily basis.
"Some advertisers still need to be educated to make them aware of the web's interest in their work, because even in 2022 we're still seeing some reluctance or questions!" Nourdine Selmi, CEO and co-founder of L'Agence Web
A sea of ​​possibilities for brands that have embraced it and are jumping in
Facts and success stories show that many start-ups become unicorns thanks to search: SEO, SEA and social ads.
How many big brands have also changed the game with their online advertising campaigns? How many large corporations took over the internet years ago to incorporate it into their marketing strategy?
A lot and you don't regret it.
Recently, the most creative digital campaigns have been geared toward the Metaverse, NFTs, or virtual or augmented reality. Without having to go that far, traditional web channels remain extremely efficient: SEO, ads, social networks, etc.
To take another sector, e-commerce, note that in 2022 nearly 45% of e-merchants will rely on SEO to attract buyers. In France, Spain, Italy, Poland or even Latin America, c is an institution.
And with good reason, according to a recent PrestaShop study:
1/3 expect a sales increase of more than 20% in 2022 thanks to SEO
3/4 are already marketing their goods abroad or intend to do so in the coming months
30% of their marketing budget is invested in SEO
Customer acquisition remains the biggest challenge for 42% of them.
Another report released by Semrush in Q1 2022 also provides an update on the state of content marketing in 2022, an increasingly effective channel for visibility, awareness, reputation and acquisition:
Content is evolving (and needs to evolve) towards more human content
The 2 years of the pandemic have changed usage and this permanent reference is a source of wear and tear, it's time to move on
A few priorities stand out when it comes to content strategies: empathy and search intent from visitors at all levels of the conversion funnel
Beware of storytelling, as audiences are more vigilant than ever in the face of greenwashing, socialwashing, etc.
More than ever, content is a long-term ROI investment
CTR remains the best indicator in SEO
Short videos are popular, fueled by the influence of TikTok, and anyone can win
Content review is gaining importance in the overall content marketing strategy
Let's talk about social media (like a Hootsuite study on Debate of the Year did):
Facebook remains the most effective channel to achieve business goals, according to 62% of marketers
Instagram is what respondents want to invest in the most in 2022 (48%).
Only 10% don't use paid ads, especially small businesses
1 in 2 marketers believe their social media advertising strategy is integrated with other marketing activities (TV advertising, print, Google Ads, PR, etc.)
Awareness is the top motivation for marketers on social media (53%), ahead of acquisition (47%) and conversion (46%).
How an 'old school' historical actor brilliantly made his way onto the internet
Lextenso is a legal notices website that has been around for more than a century (formerly Les Petites Affiches).
Until recently, they were almost non-existent on the Internet. Traditionally, their marketing has been through the print media, vendors, and physical channels in general.
With the agency we supported them in the digitization and development of their business on the Internet until they became almost (almost) pure players: SEO & SEA galore, advertising campaigns etc.
Now her business is in full swing, even better than before. It's a great pride because it wasn't won in advance. But what would agency life be without major challenges?
Do companies still have a choice?
Not really: the choice is between being modernized or being overtaken by the competition and missed opportunities to deepen audience and customer engagement. And while some brands are resisting SEO, online advertising or social networks, others are already launching in the Metaverse and Web3…
As mentioned above, the deficit is huge and every week that is not driven forward in marketing's digital transformation is a wasted week.
In addition, the Covid has accelerated this structural trend: in 2 years we have gained 20 years.
Some historical customers, who were not at all invested in digital, were able to quickly develop their sales thanks to the web.
The future is digital.
So the other question that remains is "how" and "who", or rather: how and with whom to start?
Good support is critical to a successful transition (and that's L'Agence Web.com's job)
Working as a search agency (SEM, SEO & SEA) for your acquisition of qualified leads since 2013, we support you in the digital transformation of your customer acquisition.
Our goal: to have experts in your natural and paid referencing problems work together so that you can successfully develop on new online channels.
From Europe to the US, we enable the best brands to exceed their web acquisition goals. Our team of diverse talents cultivates French excellence on any search topic: crawling, editorial, netlinking, sponsored links, technical SEO… we use the best measures to help you explode on Google, other search engines and Amazon.
What if it was finally the right time to create a strategy tailored to your needs, implement effective measures and generate the best ROI on the web?

Jonathan Habert